Source: Reuters
(Reuters) - Egypt on Monday said it had detained an Israeli army officer in the Taba region of the Sinai peninsula for sneaking through the border, but his mother and Israeli media said he was a civilian pro-Palestinian activist.
The Egyptian state news agency MENA said the man was a Tel Aviv resident of Russian origin who was not carrying a passport, and that his name had not been on tourist arrival lists. An Egyptian state security officer said the man was an army officer who had been detained on Saturday and was still being interrogated.
But Israeli media reported that Andrei Pshenichnikov, a known pro-Palestinian activist, had crossed into Egypt with the intention of entering the Gaza Strip, an area that is off limits to Israelis for security reasons.
His mother, Svetlana, told Israel Radio that he was in custody in Egypt and that he had intended to travel via Sinai to Cairo to rendezvous with friends from France.
"He received his visa (to visit Egypt) and went to Eilat, intending to cross into Egypt, tour the area and then go to Cairo, but Israeli police stopped him at the border and said he had tried to cross the border illegally ... They held him for several days and they demanded he sign an undertaking not to go to Cairo, but he refused."
She added that her son was eventually released by Israeli authorities after his Israeli and Russian passports had been confiscated, but that later in the day he had called from Taba and said he had been detained there by Egyptian authorities.
"After he finished his army service ... he supported (Palestinians) ... He later rented an apartment in a refugee camp in Bethlehem to prove to the locals that there are Israelis who are in favour of peace," Svetlana added, in poor Hebrew with a heavy Russian accent.
Egyptian security sources in Sinai said the detainee had been gathering information about Sinai from drivers in the area near the Taba border crossing between Egypt and Israel.
Egypt is trying to reassert control over Sinai, which has suffered from lax security since the uprising that overthrew Hosni Mubarak in February 2011.
(Reporting by Yousri Mohamed and Marwa Awad; Writing by Shaimaa Fayed and Ori Lewis in Jerusalem; Editing by Kevin Liffey)
__________________________________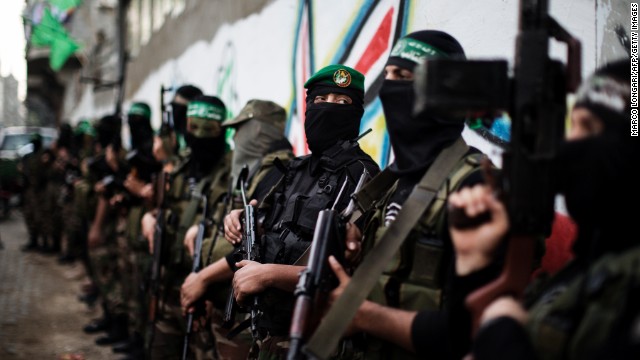 Israeli Arrested in Egypt Aimed to Help Gaza Terrorists
Source: Arutz Sheva
By David Lev
Egyptian sources said Monday night that Andrei Pashnichikov, the Israeli who has been imprisoned in Egypt since Friday, had snuck into Egypt with the intention of reaching Gaza – so he could join Hamas to fight against IDF soldiers.
The Israeli media portrayed Pashnichikov on Monday night as a "peace activist" who had strong contacts with PA Arabs in Gaza, and with Egyptians. According to Israeli sources, Pashnichikov had applied for a visa to Egypt and was granted one, but when he tried to cross into Sinai at the Taba crossing south of Eilat, he was refused entry by Egyptian border officials. He then apparently ditched his passport altogether and snuck into Sinai, and was returned to Israel by Egyptian soldiers.
He then tried to enter Sinai a third time, this time successfully. The sources said that Pashnichikov had planned to rendezvous with friends in Cairo, but was arrested while he was still in northern Sinai.
In interviews with Israeli media Monday night, Pashnichikov's mother said that her son was a "peace activist," who had many contacts in the PA and had worked on numerous projects to encourage "co-existence." However, sources told Arutz Sheva that Pashnichikov was identified with radical leftist and anarchist groups, and that he was headed to Gaza in order to assist Arab terrorists there to fight Israel.
The Foreign Ministry said Monday night that they were in contact with Egyptian officials and were trying to sort out the matter, in the hope that they could bring Pashnichikov back to Israel.