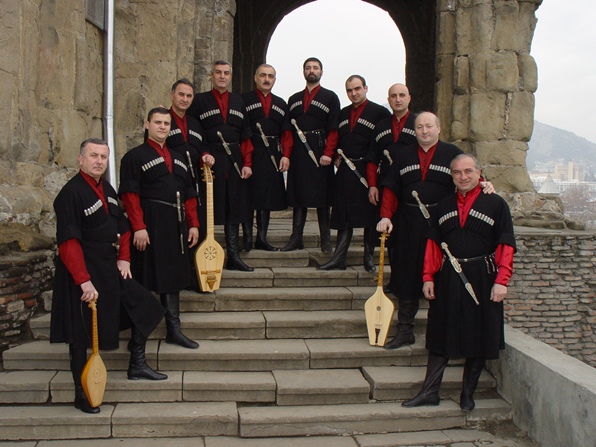 Source: Tourist Israel
Twice every year, the village of Abu Gosh in the Jerusalem Hills a few kilometers west of Jerusalem, usually famed for its hummus restaurants, comes alive to the sound of music. The Abu Gosh Music Festival is one of Israel's largest vocal music festivals taking place at the festivals of Sukkot (in Fall-time) and Shavuot (in Spring-time). The next Abu Gosh Vocal Music Festival takes place on May 25-27, 2012.
The Abu Gosh Music Festival
The Abu Gosh Festival was originally started in 1992, and has taken place twice every year, ever since. The festival lasts two to five days each time, and is centered around two churches in the village. The first, the Crusader-Benedictine Church, was built in the 12th century, and occupies a great position in the heart of the village. The second, Kiryat Ye'arim Church, is situated on a hill overlooking Abu Gosh and the stunning surrounding landscape of the Jerusalem Hills.
About Abu Gosh
The town of Abu Gosh is located just a few kilometers from Jerusalem. Famed for its hummus restaurants which attract Israelis from across the country every weekend, Abu Gosh is an Arab village which has formed a central role in Israeli society both for its hummus and its music festival.
May 2012 Abu Gosh Festival
The May 2012 Abu Gosh Music festival will run from May 25-27, 2012. Full program can be found on the festival website, here: www.agfestival.co.il. Information about tickets can also be found here.
____________________________________
The Indigo Festival is an annual psychedelic & world music festival which takes place in the north of Israel. The festival attracts some of the biggest names in Israeli psychedelic, trance, and world musics, and now in its fourth year, the Indigo Festival is set to be bigger and better than ever before. The Indigo Festival in 2012 takes place between May 25-27 in the north of Israel.
Performers at the 2012 Indigo Festival
Juno Reactor Live Band (UK), Chambao Live Band (Spain), Prem Hoshua Live Band & Workshop (Germany), Boris Brejcha (Germany), Captain Hook (Israel), Eat Static Live (UK), Huda G (Israel), James Monro Retro Set (UK/Brasil), Logic Bomb (Sweden), Man With No Name (UK), Omka (Israel), Pena (Portugal), Perfect Stranger (Israel), Sensient (Australia), Symphonix (Germany), Synchro (Netherlands), Union jack (UK), Weekend hero's (Israel), X-Noise (Israel), Nomolos (Israel), Triac (Israel), Nativ (Israel), Mark F (Israel), Tushita (Israel), Argaman (Israel), Eat Static Live Chill (UK)
Tickets, and further information about the Indigo Festival can be found at the festival website: www.indigofestival.co.il