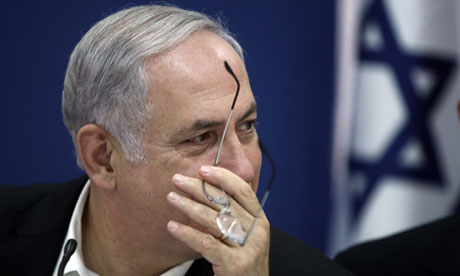 Prime Minister Binyamin Netanyahu slammed the attack Friday on the Israeli embassy in Cairo, and warned it could threaten the peace between the two nations.
Netanyahu thanked Egypt for rescuing six security guards at the embassy, according to The Daily Telegraph. However, his spokesman added, "Egypt must not ignore the severe injury to the fabric of peace with Israel and such a blatant violation of international laws."
Israel and Egypt have been at peace, albeit not a warm peace, since the signing of a treaty between the two nations in March 1979.
Egyptian officials responded with a statement on national television Saturday vowing "total commitment" to the protection of diplomatic missions on its soil.
An Egyptian government spokesman told CNN the Cabinet had scheduled an emergency meeting, and that a state of emergency had been declared. All police leave has been canceled.
Prime Minister Essam Shraf, who heads the transitional government together with the military council, has offered to resign as well, according to a report in the Egyptian daily Al-Ahram newspaper.