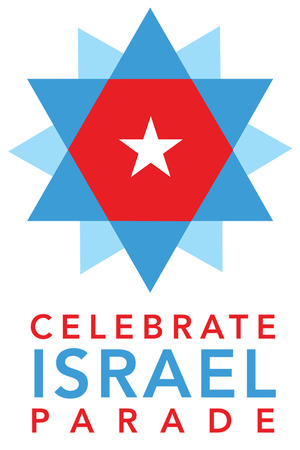 CELEBRATE ISRAEL AT OUR ANNUAL PARADE UP
FIFTH AVENUE

JCRC-NY invites you to the 2011 Celebrate Israel Parade on Sunday, June 5! The Parade runs from 11 a.m. to 4 p.m. along Fifth Avenue in Manhattan between 57th and 74th Streets.


This year's celebration will be bigger and better than ever, with lively floats, marching bands, top Israeli and American musical acts, celebrity appearances and a number of other exciting additions suitable for all ages.



WHO:
More than 30,000 marchers and tens of thousands of spectators –including you!
WHAT:

Celebrate Israel Parade

WHERE:
Fifth Avenue in Manhattan, between 57th and 74th Streets
WHEN:

Sunday, June 5; 11 a.m. – 4 p.m. Rain or Shine!


The Parade's new name reflects how it is now part of the larger Celebrate Israel Project, a new partnership between JCRC-NY, UJA-Federation of New York, the Consulate General of Israel in New York and Israel's Ministry of Public Diplomacy and Diaspora Affairs aimed at honoring the impact the State of Israel has on the lives of New Yorkers. In addition to a new name, the Parade has a new logo, conceived by famed graphic designer Milton Glaser, displaying the strong connection that American Jews have to the State of Israel.

Parade day kicks off with the Celebrate Israel Run at 9:00 a.m. in Central Park. For more information and to register for the Run, please go tohttp://www.nyrr.org/races/2011/r0605x00.asp.

For more information, please contact JCRC-NY at info@jcrcny.org or call 212-983-4800.